Art: "The Personal Is Political" By Hollie Davis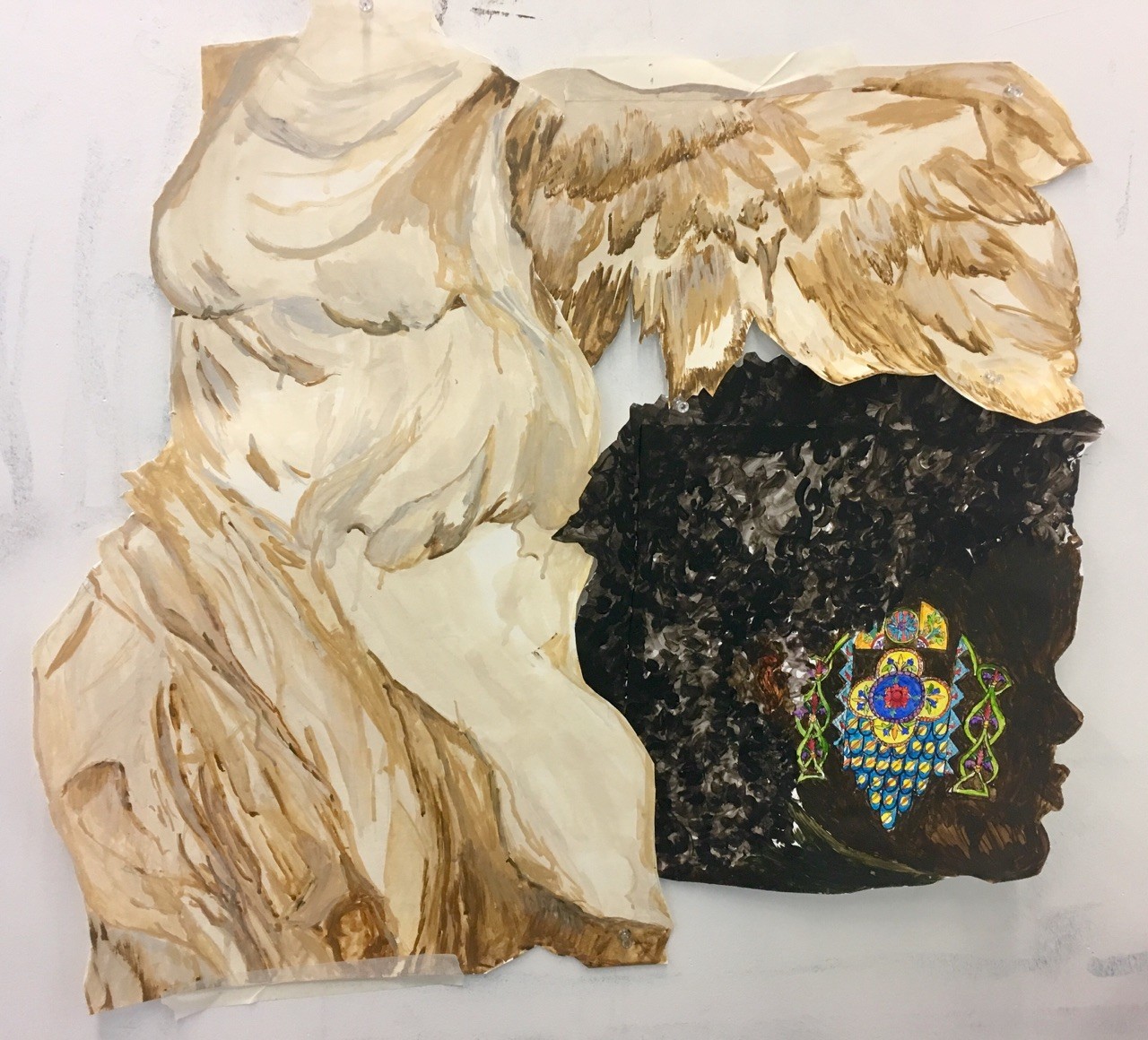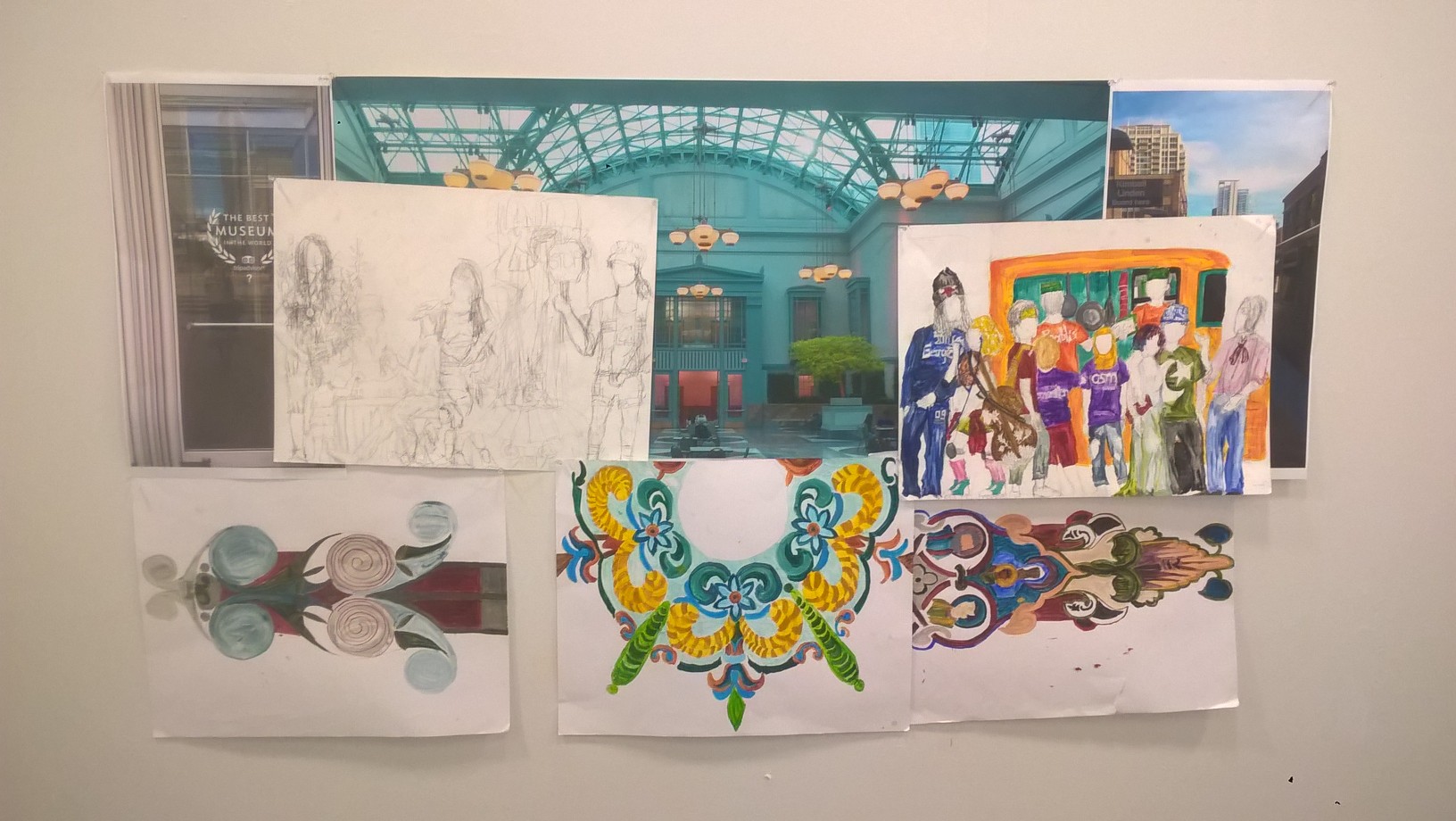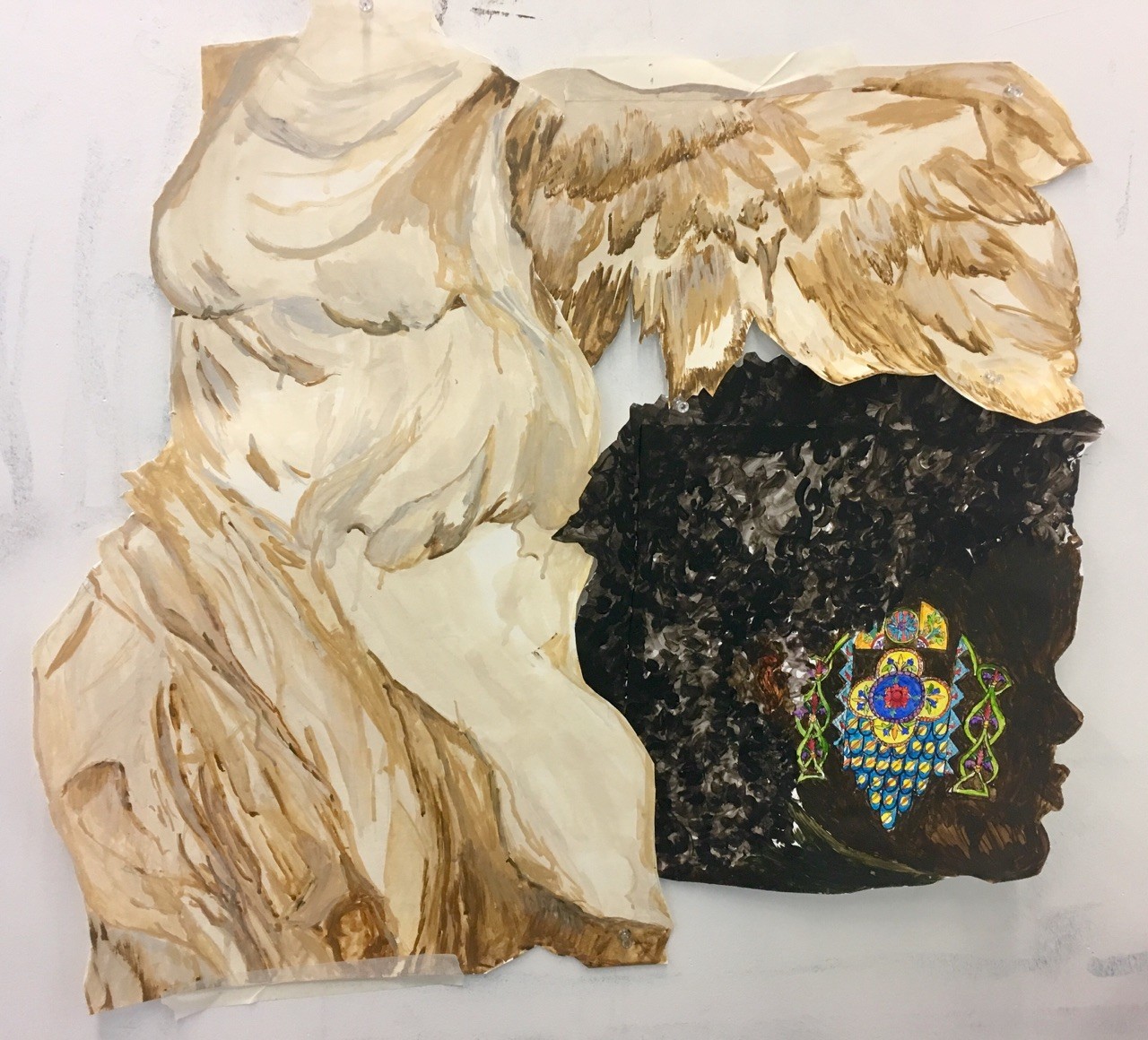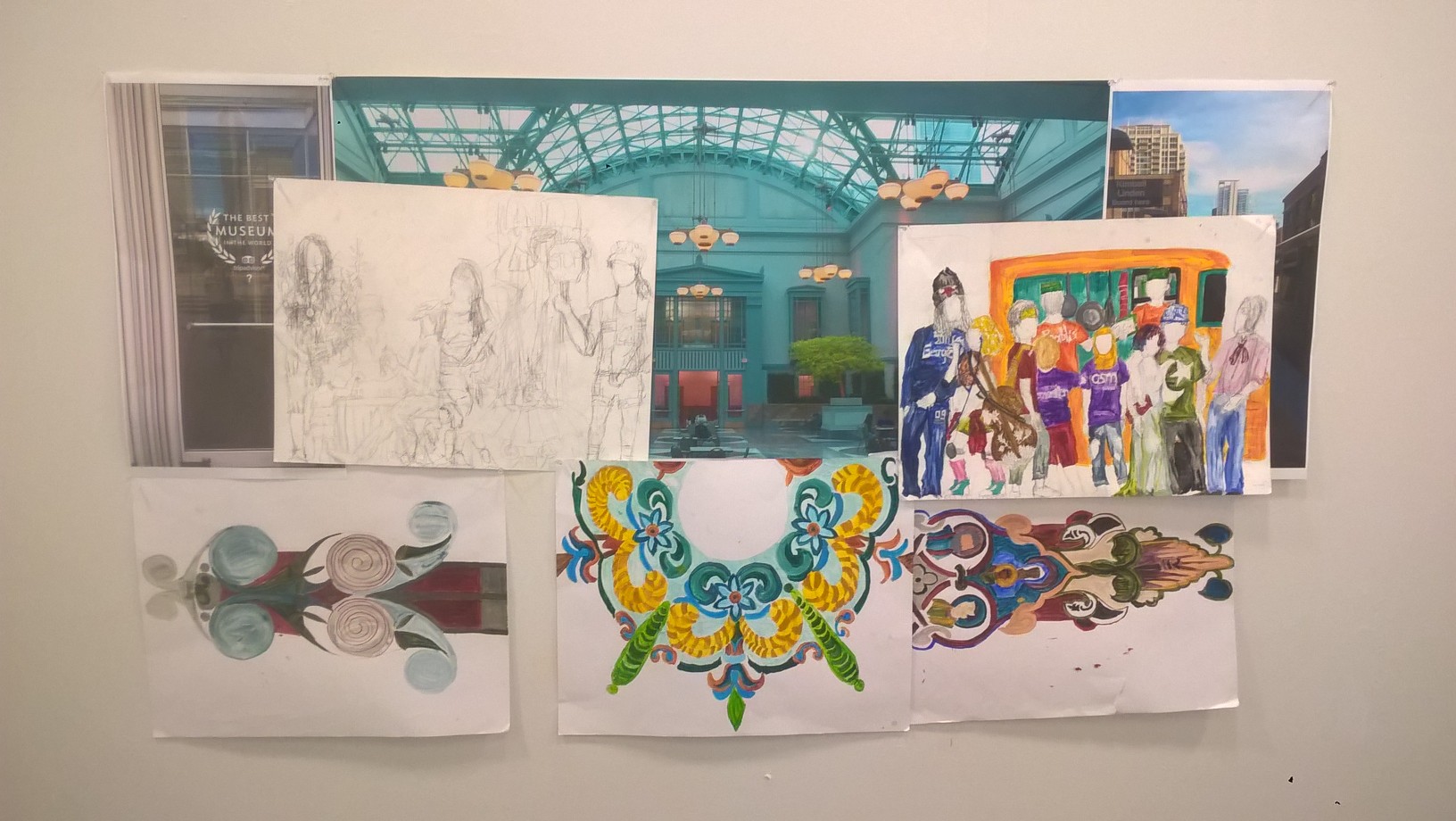 Artist Statement:
"I would like to say that these images are mostly in progress. They are to allude to the the transition between advocacy and every day life, the quotable feminist phrase is "the personal is political". I studied a public-private partnership in Chicago that provides professional, educational, and communal immersive experiences to high school students. I focused on the visual arts programs. I was influenced by the seamless transition between art, education, and community. However in that advocacy emerged as administrators had to fight to keep these programs. I wanted to represent how advocacy emerges from a constraining every day life that doesn't celebrate your passions. The coloring sheets in black and white are issue oriented and document every day scenes I have encountered and the resonances of community the future state of those communities and are circulating in progressive organizations. The fine art references in the design and classical sculpture references refers how symbols of wealth are often invisible even as they are proximal to every day life.
I wanted to work in painting and collage that kept media consistent while and using a similar style though the subjects differ. For example, one piece is about motherhood and how complex it is perceived across class. One is about the issues of body representation in culture. One is a drawing of me and my friend at a kegger with a kiss. Another with the banana skirt represents how simplified our image is of cultural icons of color like Josephine Baker who was also an international spy and diplomat. One discusses walking into the beautiful underwater atmosphere of the Harold Washington library in Chicago and how common that space is. The clean energy coloring sheet came from a demonstration I accidentally walked into on the way to the post office. So the work is about accessibility of art, design, how the personal becomes political, and the aspirational in the ordinary." -Hollie Davis
Hollie Davis is an artist from Granville, Ohio.
"I'm really passionate about recreating and reinterpreting the conditions of society. I like to re-imagine or re-contextualize identity overcoming structural barriers. It's heavily influenced my personal experience the aspects of my own story that intersects with those barriers."
On Female Creators:
"No one will tell your story but you. We can see in the media how artificial those representations of humanity. Artists create culture and therefore counter narratives to that superficiality."
Connect With Hollie:
Facebook: Highly Defined Art By Hollie Davis